About Extreme Graphics
Our Philosophy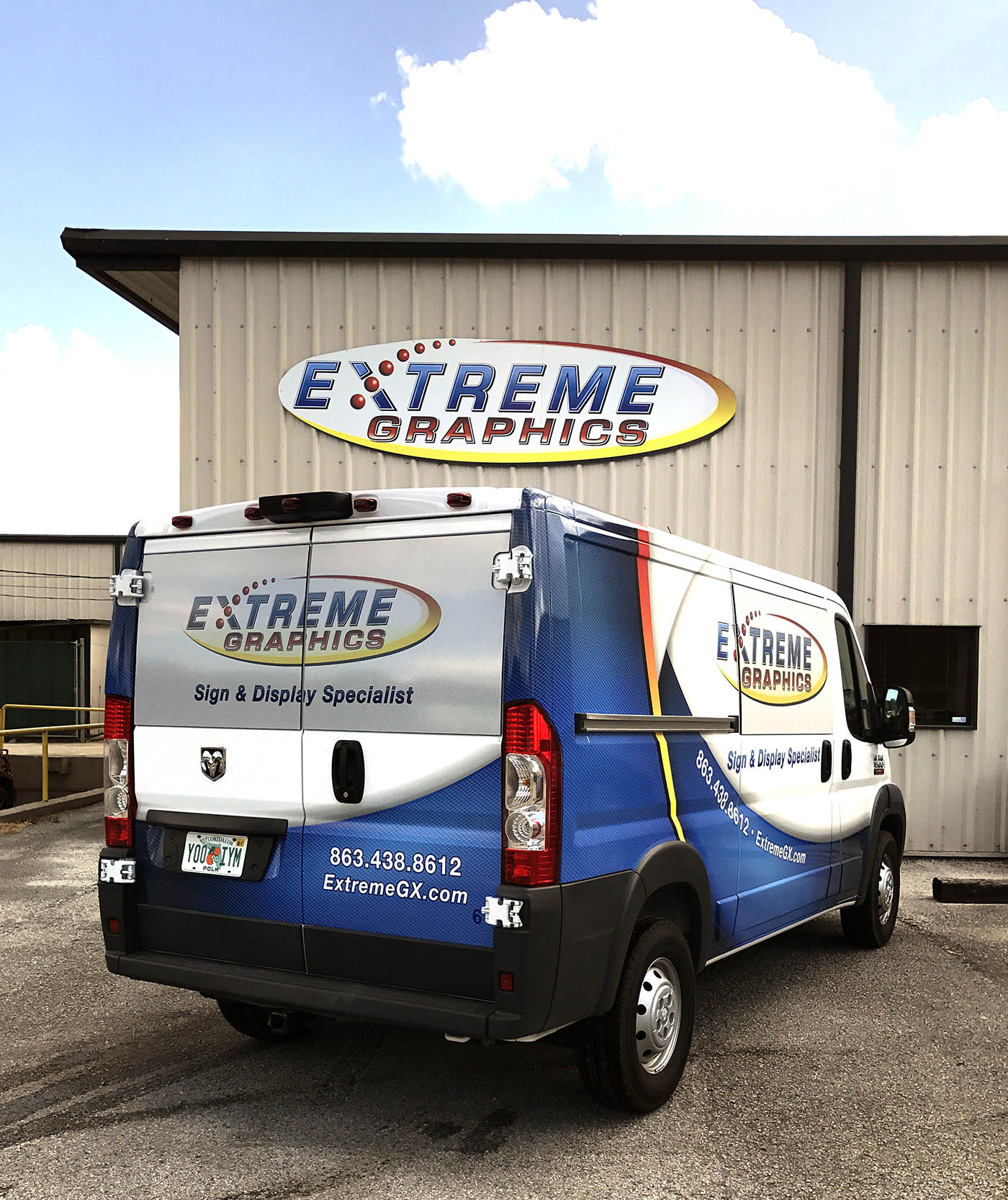 It's simple  .  .  .  satisfy your customers and they will return.
That's been our philosophy for over 23 years.  Based in Central Florida, we work with businesses of all sizes and from various locations; local customers to national accounts.  Our focus on service and quality builds lasting relationships with our employees, vendors and clients.
Capabilities
Over the years, we have been challenged by our clients to find unique solutions, coordinate complicated projects, and, of course, hit insane deadlines.  These challenges have helped to make us a more versatile and capable company.  We invite you to view a variety of our work under the Projects menu.
Our projects may include just one or several of the following steps.
| | |
| --- | --- |
| Design | Routing |
| Printing | Sand Blasting |
| Laminating | Etching/Engraving |
| Framing | Fabrication |
| Mounting | Painting |
| Vinyl plotting | Installation |
We Value . . .
1
Quality
At Extreme Graphics we cultivate an environment that focuses on excellent workmanship and service.
2
Dependability
Extreme Graphics strives to manage each project in a timely and accurate manner to ensure we exceed our clients expectations.
3
Professionalism
Our Extreme Graphics team builds lasting relationships through mindful, courteous service and exceptionally reliable products.